CARVER TWIN
Efficient. Interchangeable. Intuitive. Onean's most versatile board.
(Click image to play video)
PACKAGE INCLUSIONS
1 CARVER TWIN BOARD, 1 WIRELESS REMOTE WITH WRIST STRAP AND TRIGGER, 1 BATTERY, 1 BATTERY CHARGER, 1 REMOTE CHARGER, 1 FIN SET, 2 FOOTSTRAPS, 1 LEASH, 1 CARVER BAG, 1 HANDLE, 1 TOOLING KIT, 2 YEAR WARRANTY FROM ONEAN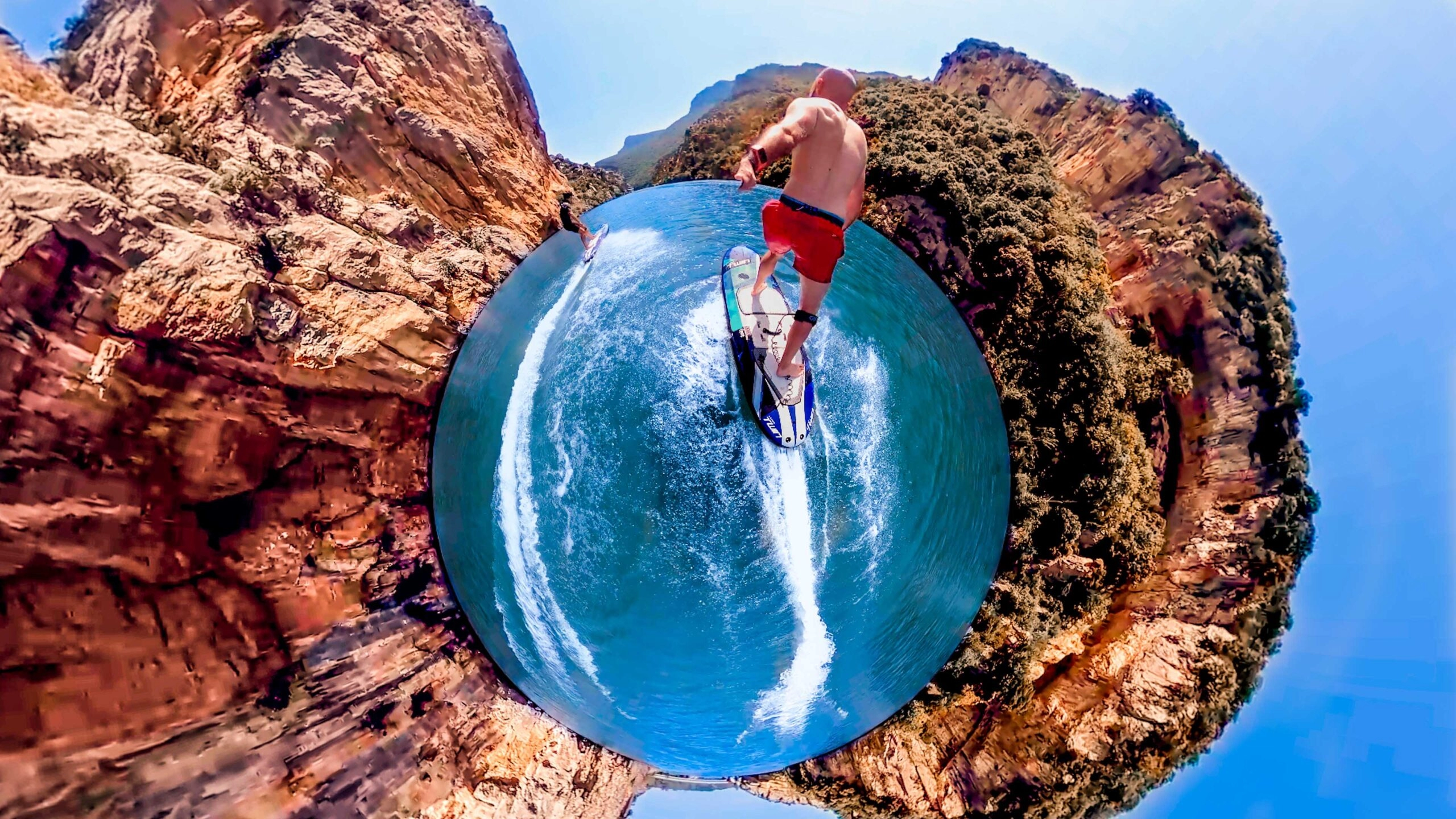 TECH SPECS
LENGTH 240 cm
WIDTH 70 cm
VOLUME 150 L
WEIGHT W/O BATT 20 kg
POWER 5000 W
MAX SPEED Around 30 km/h with 75 kg rider
CHARGING TIME 2.5h
+30% PERFORMANCE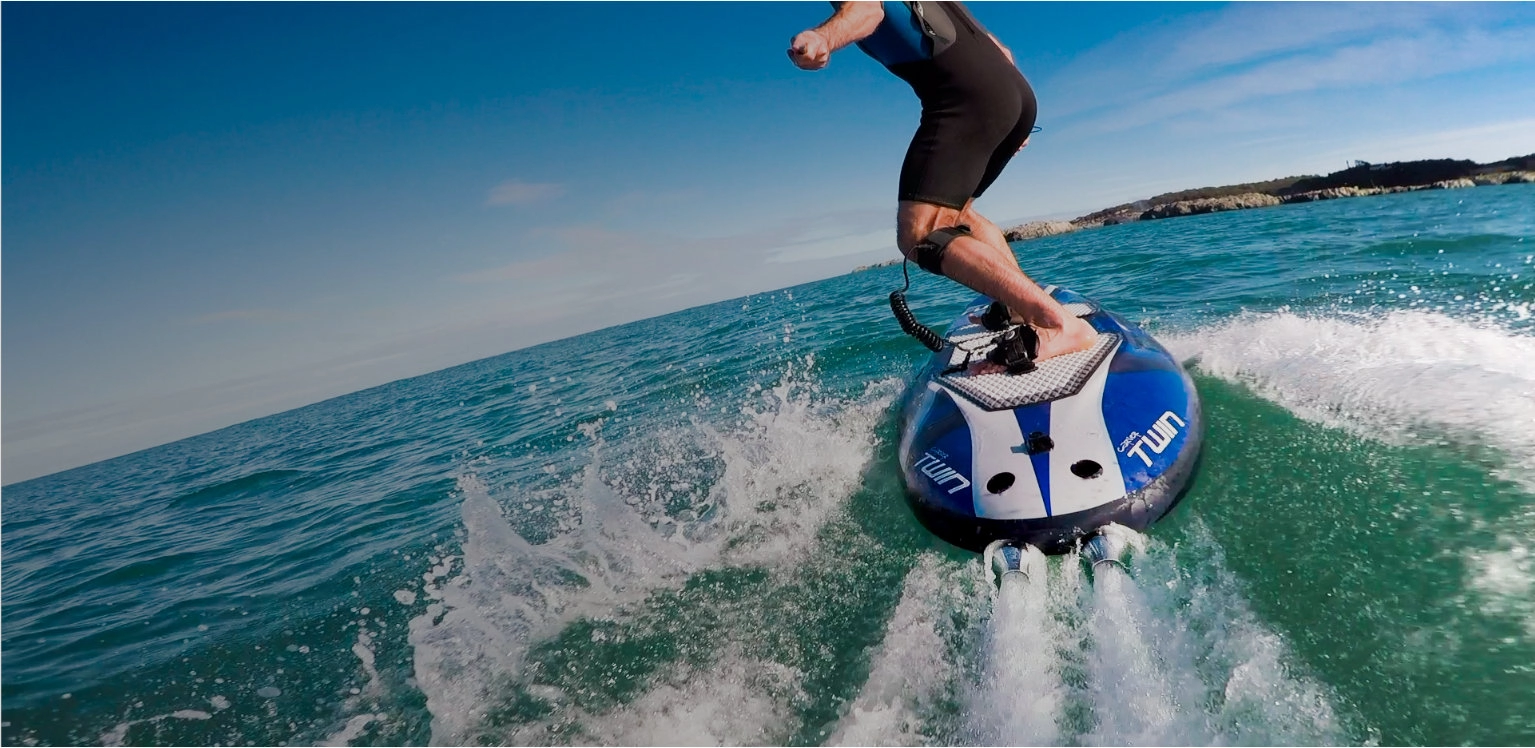 The new Carver Twin´s double jet system is capable of eject more water with the same power consumption. This increases the performance +30% compared to the previous Carver model.
The twin jet does not shorten the riding time of the board, still offers 40 minutes of riding time at mixed speeds.
The double jetpack makes the impellers rotate slower, causing less wear and increasing the performance of each jet.
INTERCHANGEABLE JETPACK AND ECU/ANTENNA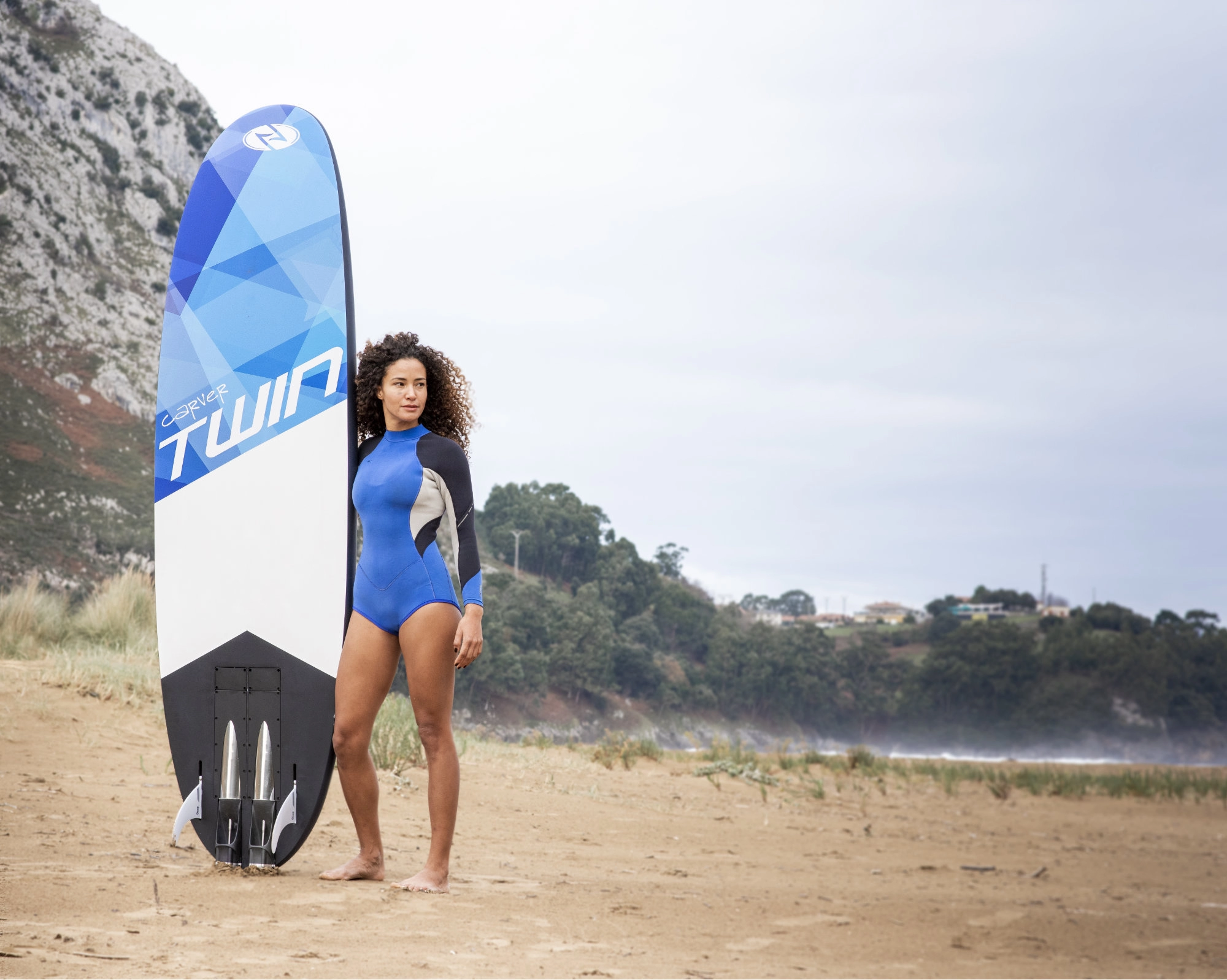 The Carver Twin has been designed to be fully serviced by our official dealer network. No more shipping the entire unit to be repaired.
Therefore, we have created an interchangeable jetpack and ECU/Antenna system, making the replacement of these components extremely easy for our authorized dealer network.
This new development will save time and money to our dealer network, rental stations and end-users.
MORE ACCELERATION, SAME POWER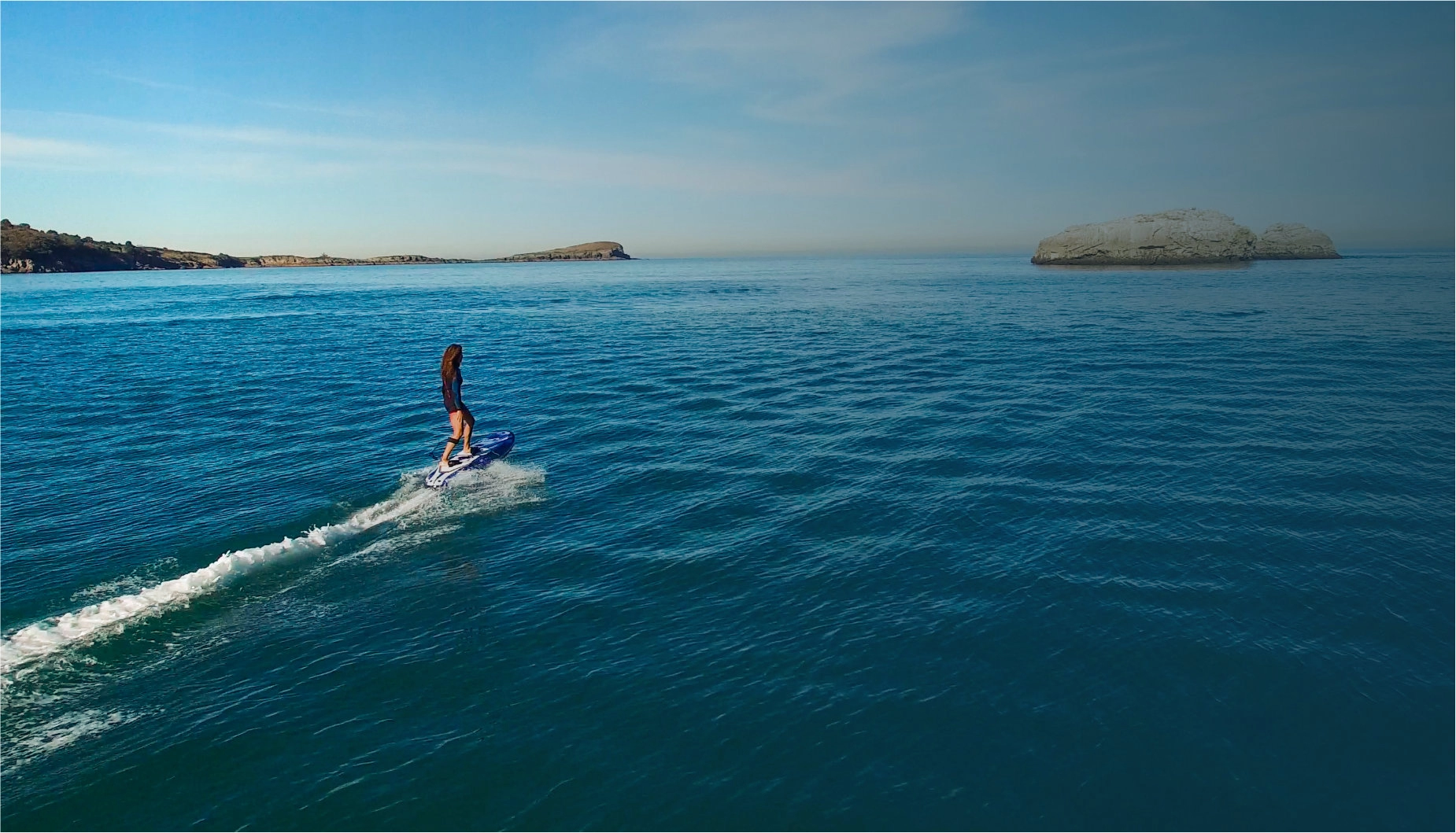 Due to the increase in performance, the new Carver Twin has more acceleration than previous Carver, making it easier to reach planing
The Carver Twin can bring riders up to 90 kg to full planing.
Its performance and design define the Carver Twin as the go-to board for the overall public. A complete all-rounder.
SET YOUR POWER LIMIT WITH THE WIRELESS REMOTE CONTROLLER
You can choose amongst 5 different power levels and control the pressure settings, by easily selecting your favourite option.

The remote controller is also interchangeable with the Carver and Manta models.

This new model includes a new developed detachable trigger for an optimal pressure control.
.

ONEAN ORIGINAL SPARE PARTS

Get the best accessories and spares for your Carver Twin designed by Onean.

Impellers, Stator/nozzle, handle, batteries, tooling kits…
.

NEED ONLY THE BOARD?
CARVER TWIN ESSENTIAL

The Carver Twin board itself with two jetpacks. It doesn't include batteries, charger and any accessories.