AWAKE RAVIK ONE JET SURFBOARD, BATTERY, SPEED CHARGER, WIRELESS HAND CONTROLLER, HAND CONTROLLER CHARGER, POWER KEY LEASH, FOOT STRAPS, MFC X AWAKE FINS
| | |
| --- | --- |
| Model | Price* |
| Awake RAVIK 3 Standard Battery Edition | $26,899 |
| Awake RAVIK 3 XR Battery Edition (+50% runtime) | $32,299 |
* Pricing is indicative only, based on manufacturer RRP plus shipping converted to A$, duties and taxes. Prices are updated periodically, please contact us for a customised quotation based on today's exchange rate.
TECHNICAL SPECS
LENGTH 179 cm
WIDTH 62 cm
WEIGHT EXCL BATT 22 kg
WEIGHT INCL BATT 40 kg (44kg with XR battery)
POWER 11,000 W
SPEED Max 57 km/h for most riders
ACCELERATION 0-50 kph in 4 seconds
RUNTIME 15-30 minutes
CHARGING TIME 1.5 hours with a standard charger (2 hours for the XR battery)
BUOYANCY 71 kg
MAX RIDER WEIGHT Great performance even for 100+ kg riders
WARRANTY 1 year

Awake's boards look futuristic, beautiful and FAST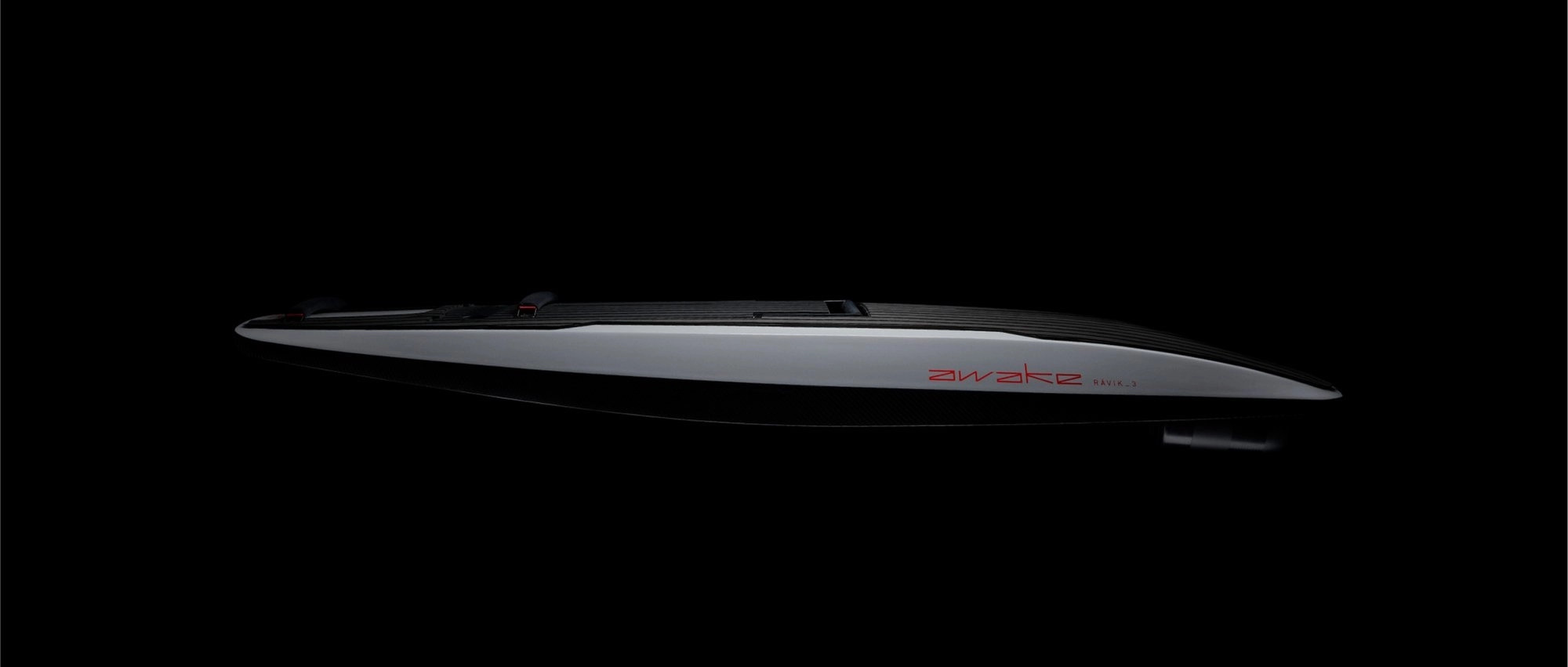 Generation 3 - the next step in an evolving category; the Awake RÄVIK 3 is the culmination of everything we've learned making high-performance electric surfboards, and a lifetime spent on the water; a board that's perfect for both cruising and racing.
It's quieter with improved acceleration, an improved motor, and an even more intuitive hand controller.
Combine all that with a completely new hull construction and design, and you have a board ready to provide extreme thrills or something a little more relaxed; whatever you choose - you'll have fun out there.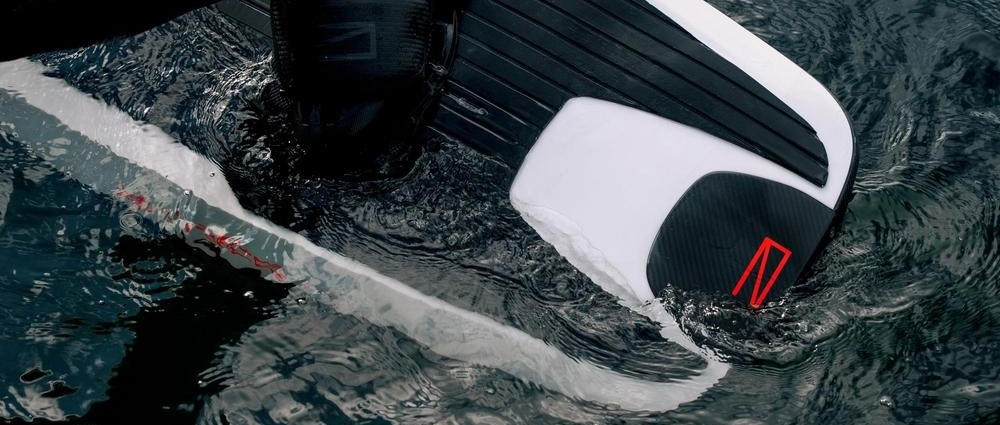 The board for the true adventurer; "We took everything we had learned from our two existing models to create the Awake RÄVIK 3. This is for those who are passionate about adventurous action water sports, and want to enjoy it with family and friends without sacrificing that exhilarating racing feeling you get with the Awake RÄVIK S." -- Daniel Aronsson, CEO, Awake Boards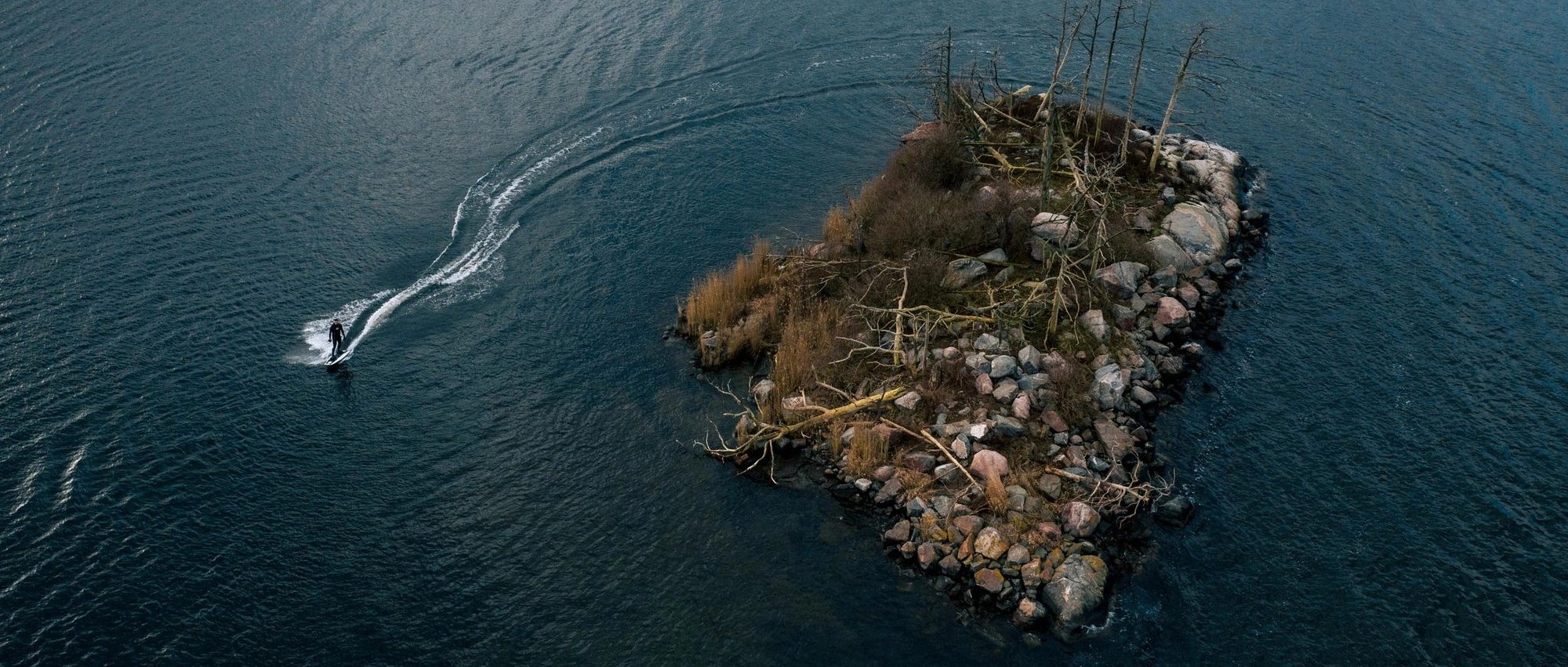 Agility for quick turns; the Awake RÄVIK 3 is for riders who enjoy cruising and racing.
The narrow tail combined with the dynamic rocker, and a new weight balance allow sharp turns and carving with superior stability.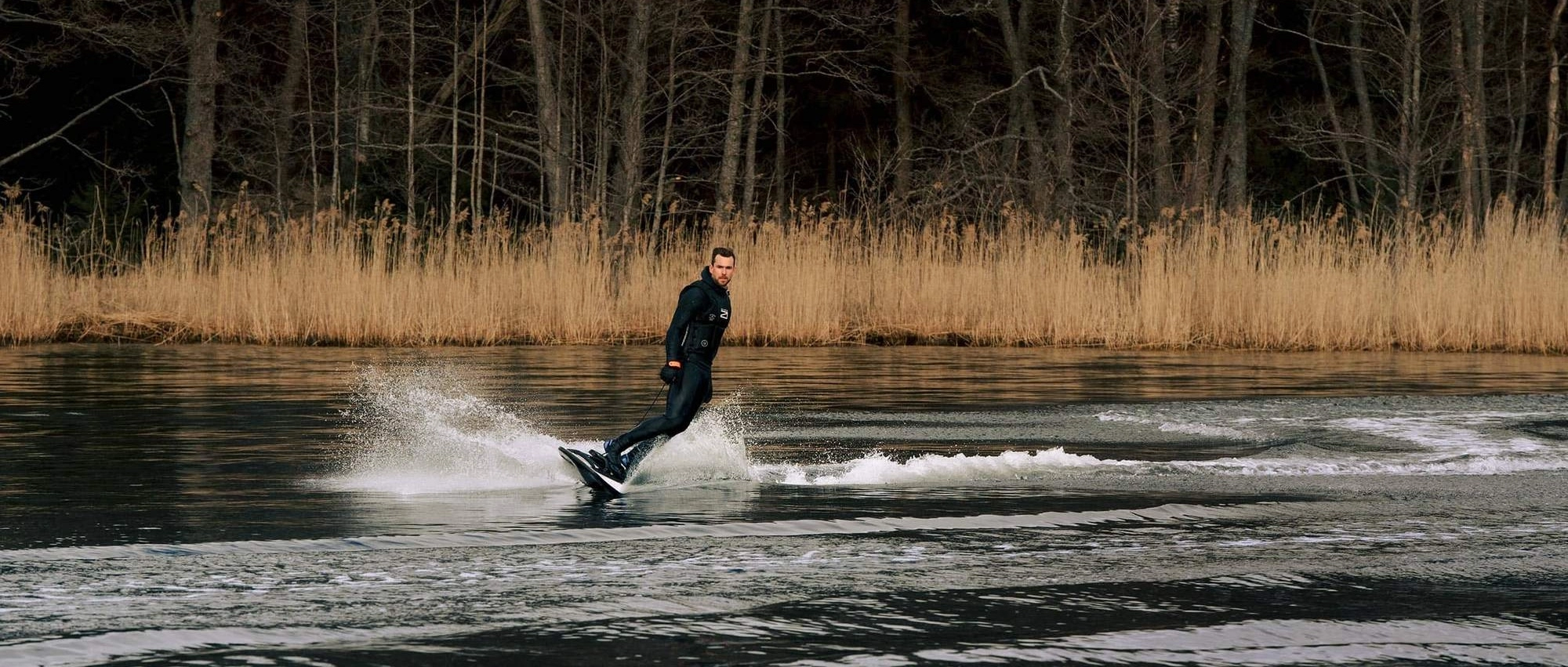 Balance with the new V-shaped hull; building on Awake's revolutionary hull designs, the new V-shaped hull together with a higher buoyancy factor provide stability and balance at high and low speeds.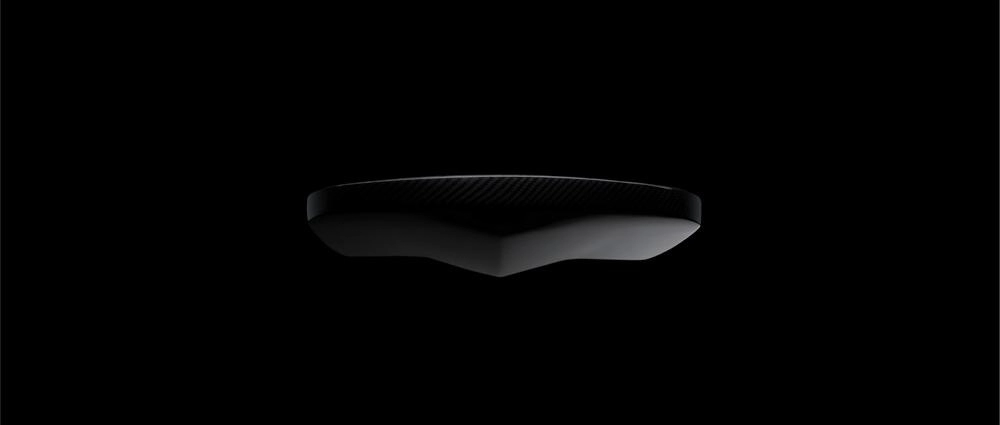 Versatility - cruising and action; the design developments Awake has implemented on the rocker, the V-shaped hull, and the narrow tail combined with a more centered point-of-gravity means the Awake RÄVIK 3 displays outstanding versatile possibilities on the water.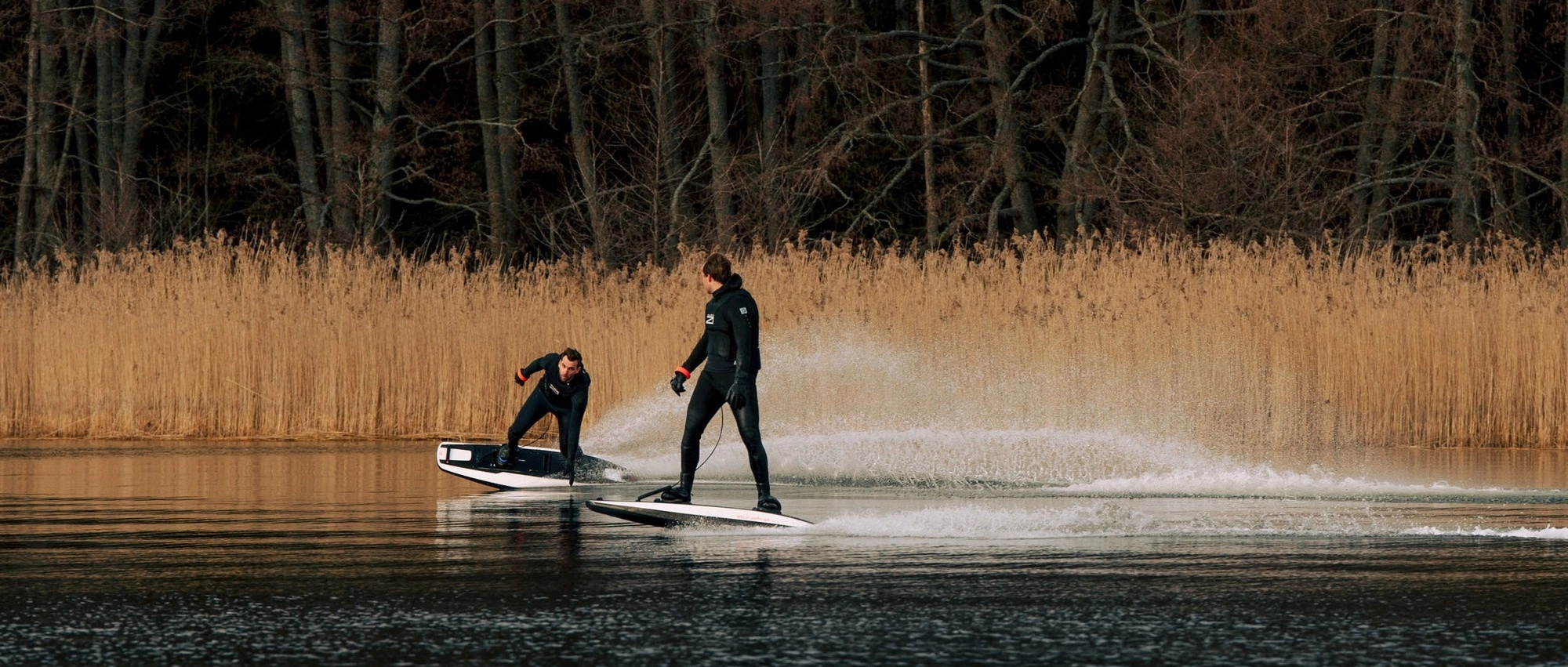 Ride Awake