AWAKE RAVIK S JET SURFBOARD, BATTERY, SPEED CHARGER, WIRELESS HAND CONTROLLER, HAND CONTROLLER CHARGER, POWER KEY LEASH, FOOT STRAPS, MFC X AWAKE FINS
| | |
| --- | --- |
| Model | Price* |
| Awake RAVIK S Standard Battery Edition | $28,799 |
| Awake RAVIK S XR Battery Edition (+50% runtime) | $34,199 |
* Pricing is indicative only, based on manufacturer RRP plus shipping converted to A$, duties and taxes. Prices are updated periodically, please contact us for a customised quotation based on today's exchange rate.
TECHNICAL SPECS
LENGTH 175 cm
WIDTH 61 cm
WEIGHT EXCL BATT 21 kg
WEIGHT INCL BATT 39 kg (43kg with XR battery)
POWER 11,000 W
SPEED Max 55 km/h for most riders
ACCELERATION 0-50 kph in 5 seconds
RUNTIME 15-20 minutes
CHARGING TIME 1.5 hours with a standard charger (2 hours for the XR battery)
BUOYANCY 52 kg
MAX RIDER WEIGHT Great performance even for 100+ kg riders
WARRANTY 1 year

Awake's boards look futuristic, beautiful and FAST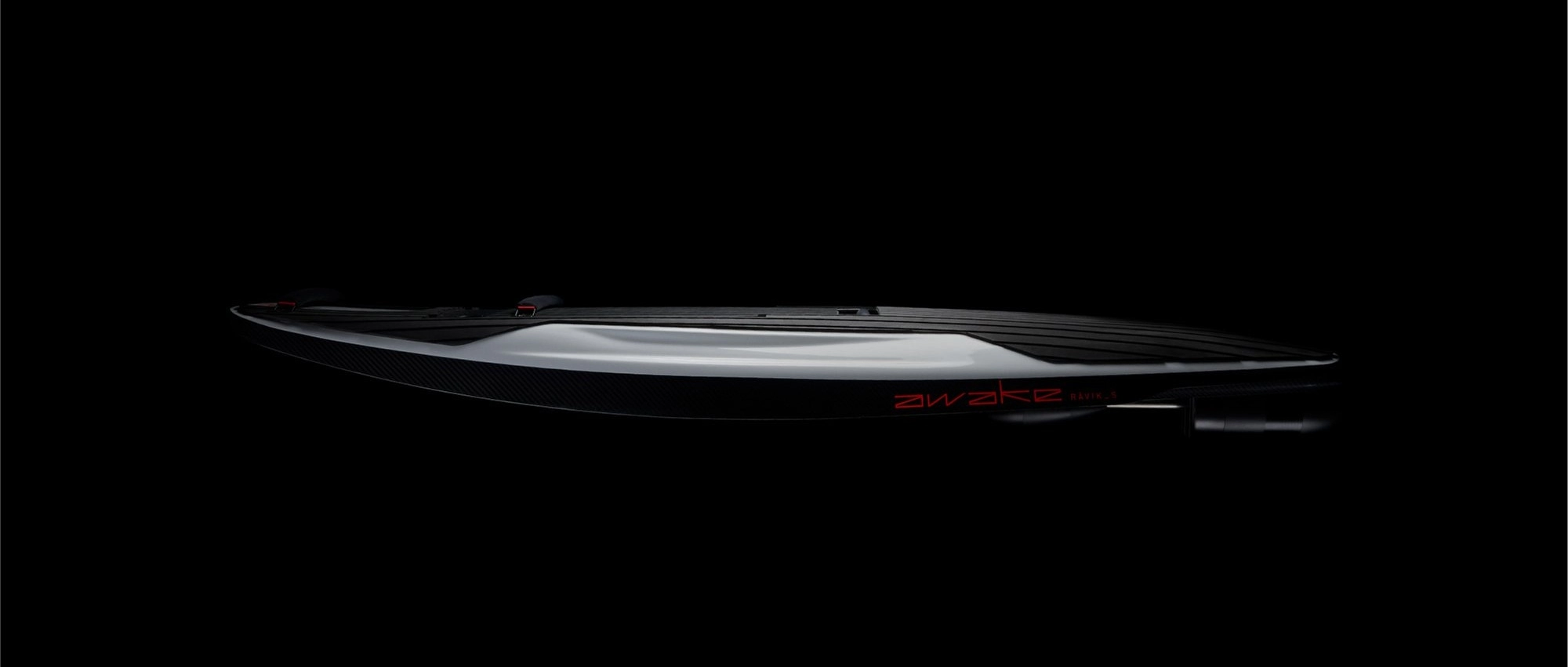 The board for performance and race; the Awake RÄVIK S – Awake's race model, is the most advanced electric surfboard on the market.
The W-shaped, hydrodynamic hull with its slim tail and aggressive rocker enables deep carves, high jumps, and overall superior agility.
The Awake RÄVIK S is perfect for anyone who is looking to challenge themselves on each ride, no matter if it's on a motosurfing course at a flat lake, or in over-head waves out at sea.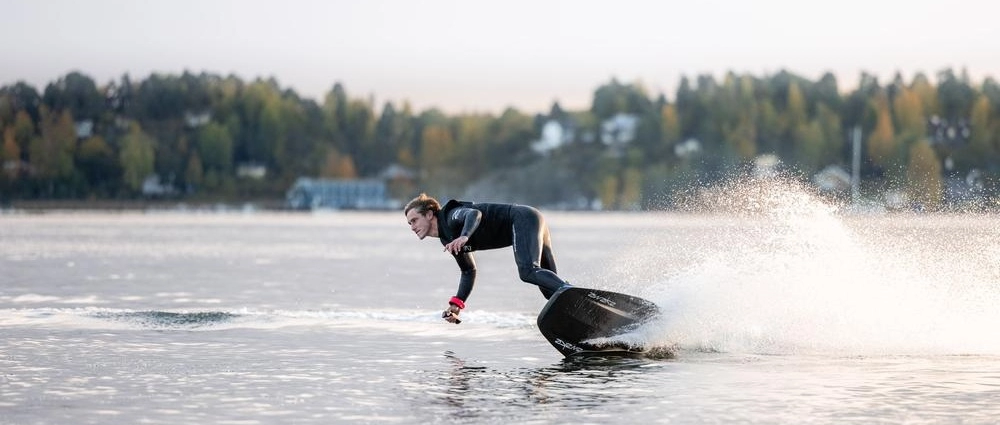 Instant response; thanks to the perfectly calibrated wireless hand controller and the Awake RÄVIK S's carving rails, you are able to go deep and aggressive in the carves.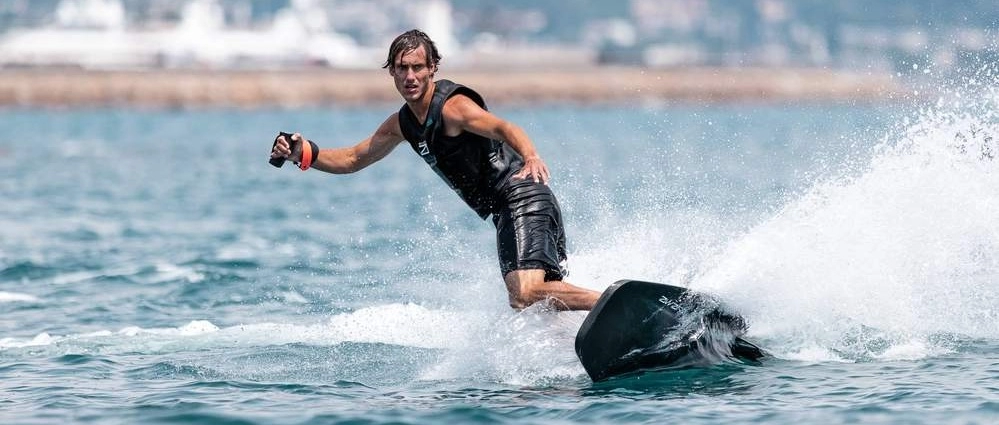 Sharp and aggressive turns; the aggressive rocker design assists the Awake RÄVIK S's carving rails so that riders are able to carve without the nose of the board diving, enabling does deep turns.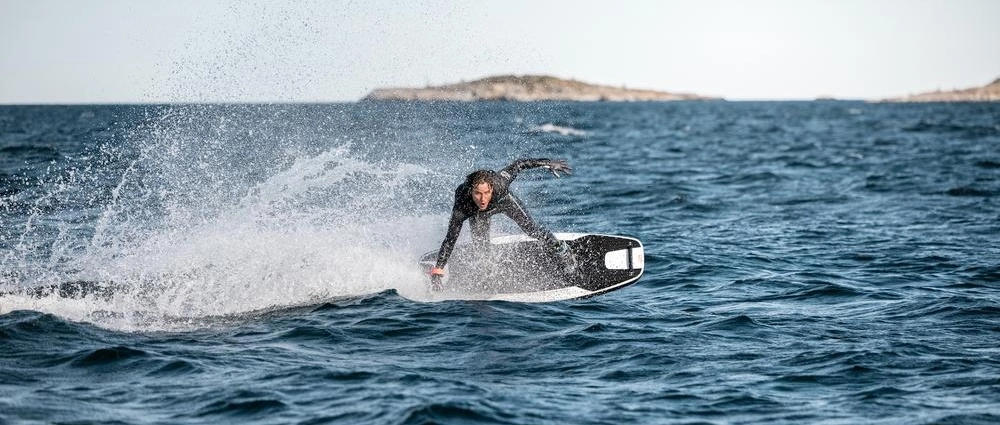 Jumps and action; thanks to the strong construction and slim design, you will be able to test your limits in the water as well as above it, jumping on waves, for example.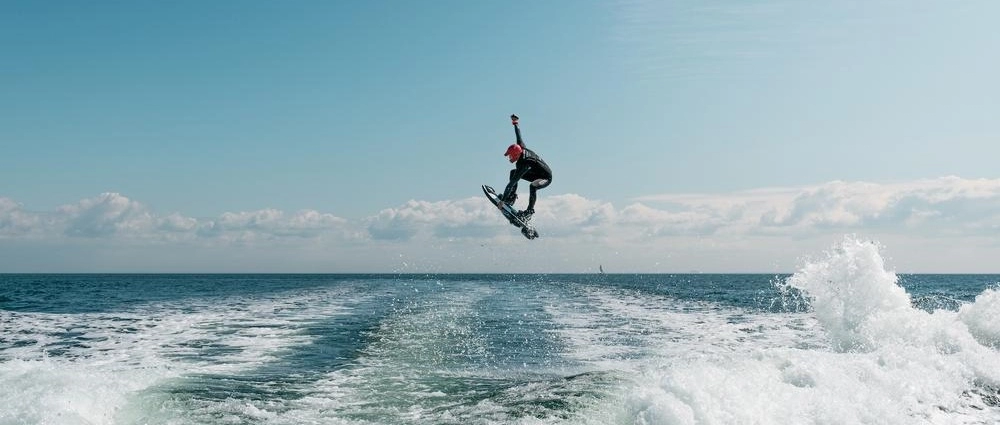 Ride Awake